Thursday, January 18th, 2018: The 35 Bermuda Police Service officers that volunteered to deploy to the British Virgin Islands for hurricane relief efforts were recognised at Government House by His Excellency the Governor Mr. John Rankin CMG. Please see our Facebook post for more details and an additional photo.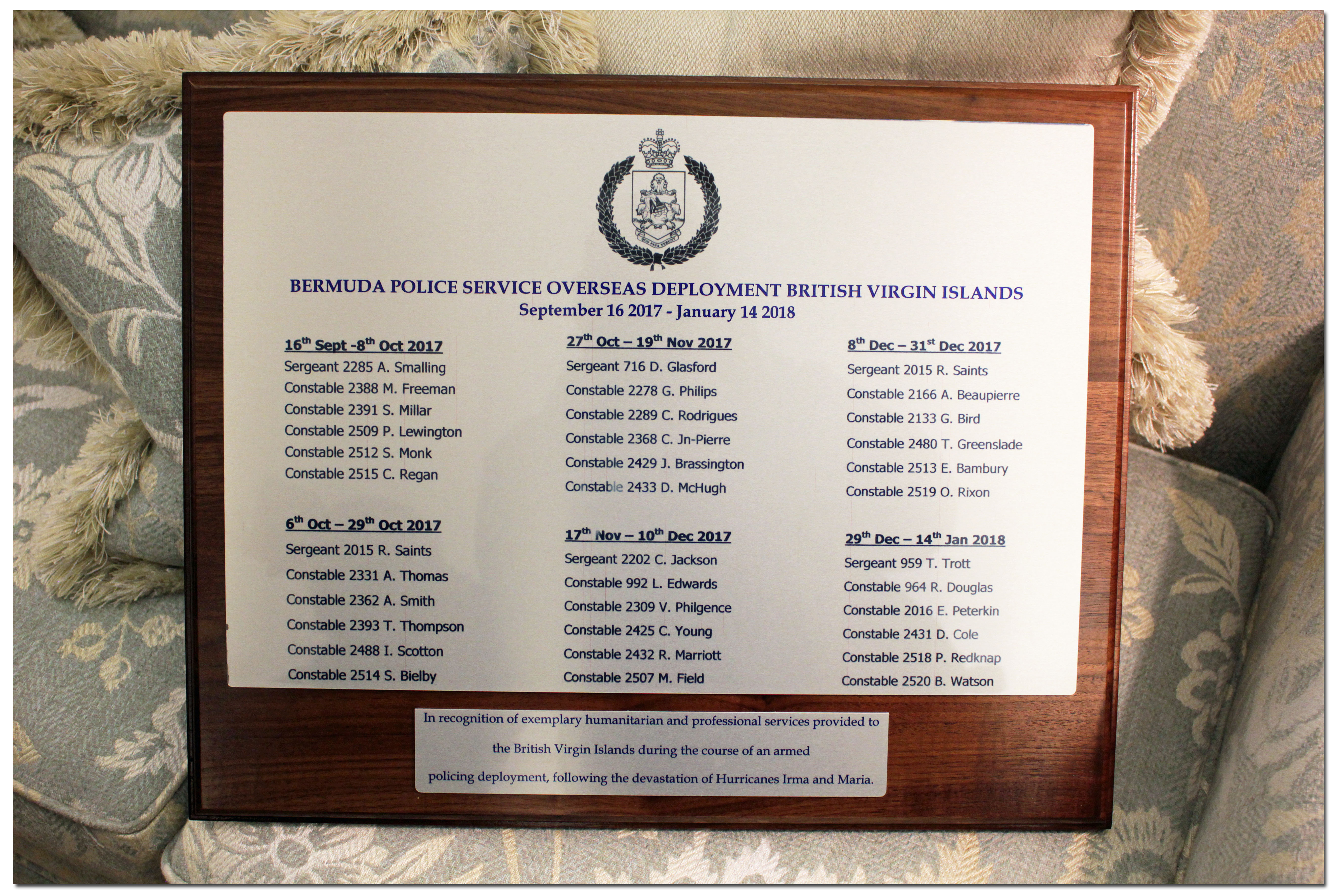 Saturday, October 28th, 2017: The third volunteer team of 6 BPS officers were sworn in by the Deputy Commissioner of the Royal Virgin Islands Police & embarked upon a 3 week humanitarian mission in the British Virgin Islands, providing armed support to the local policing operation following Hurricanes Irma and Maria.
BPS officers pictured are Sergeant D. Glasford, Constable D. McHugh, Constable G. Philips, Constable C. Rodrigues, Constable J. Brassington and Constable C. JnPierre.
Second team of 6 volunteer BPS officers thanked by Commissioner of Royal Virgin Islands Police Friday (October 27th, 2017) for their professionalism & service assisting with policing following Hurricane Irma. They returned home Oct. 29 after 3 weeks in BVI. Third volunteer team of 6 BPS officers left for BVI Friday Oct. 27 to continue with policing assistance.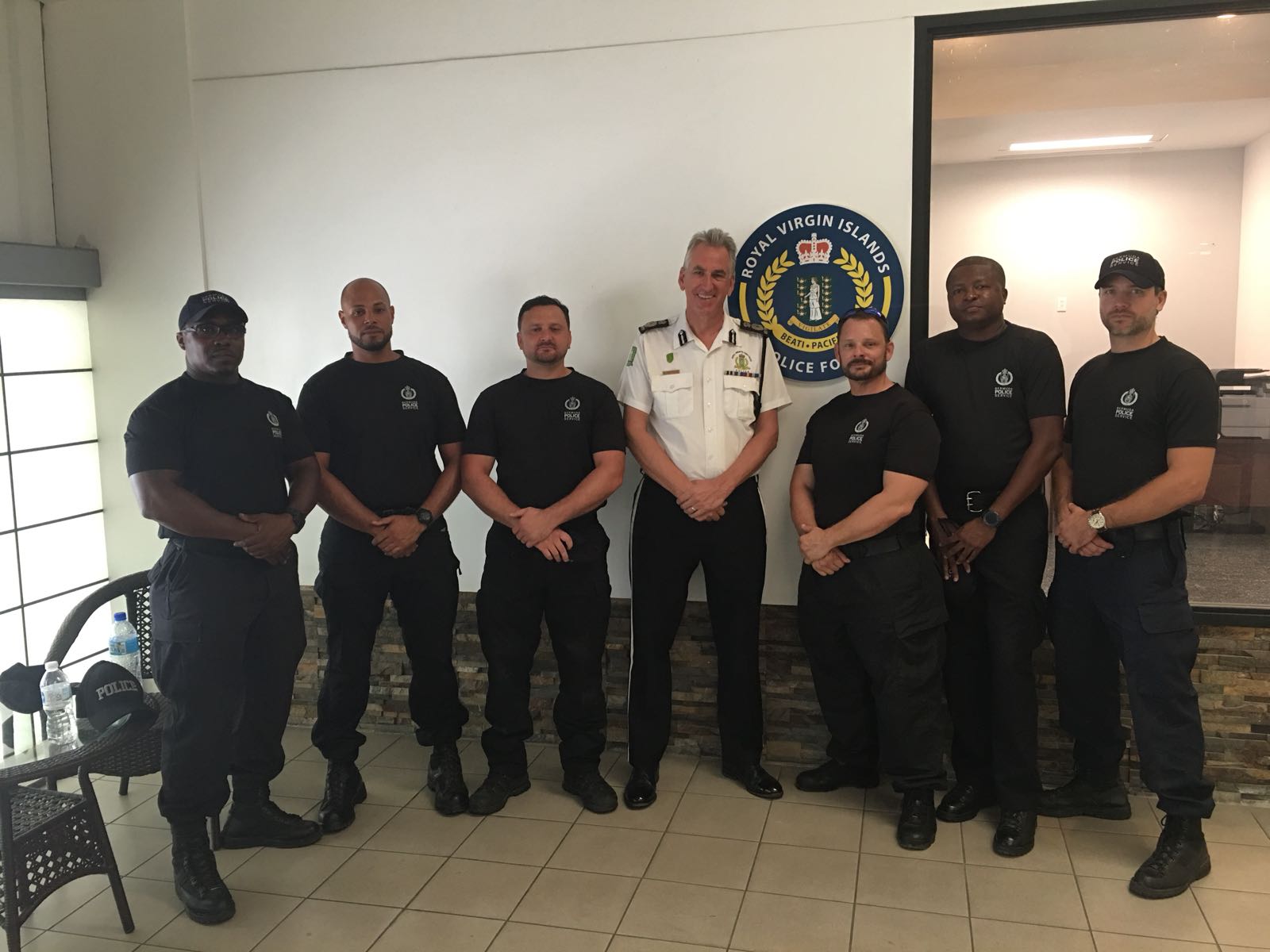 BPS officers pictured are Sergeant R. Saints and Constables A. Thomas, T. Smith, T. Thompson, I. Scotton and S. Bielby.
Statement: H.E. the Governor, Mr. John Rankin CMG | Statement: Minister of National Security, the Hon. Wayne M. Caines JP MP

Tuesday, September 12th, 2017: Acting Deputy Commissioner of Police Antoine Daniels (far left) and Acting Commissioner of Police Paul Wright (far right) with members of the Bermuda Police Service Hurricane Irma relief team at Royal Bermuda Regiment Headquarters Warwick Camp, prior to their departure for Hurricane Irma relief duties.
The BPS team comprises of Sergeant A. Smalling and Constables I. Freeman, S. Millar, P. Lewington, C. Regan and S. Monk.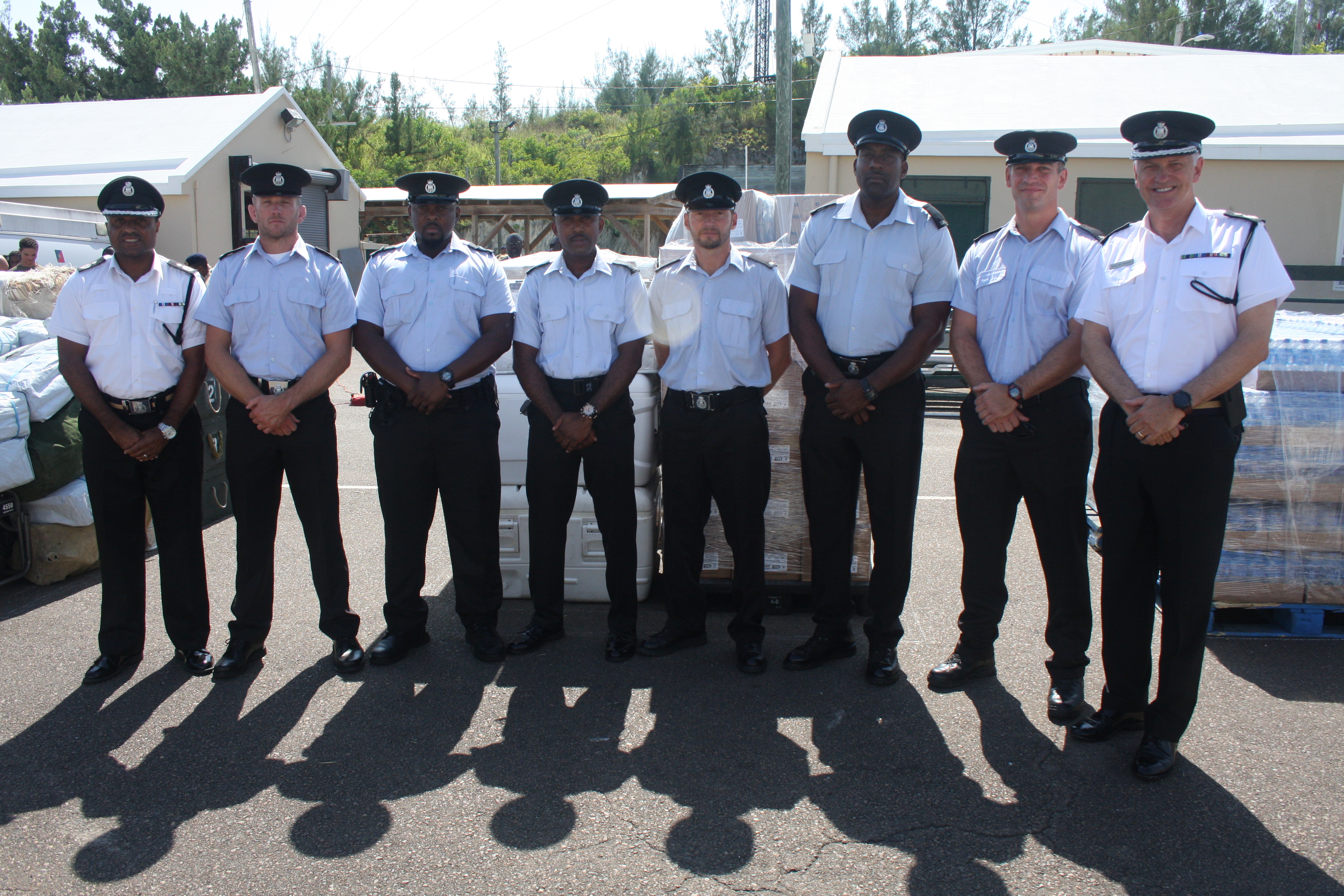 <p>BPS Officers Recognised for BVI Efforts</p>