Tuesday, October 29, 2019 – A group of St. George's Preparatory school students, along with their Principal Gail Smith, attended Southside Police Station Tuesday, October 29th to thank the Bermuda Police Service as a whole for making our communities safer.
‪Not only that, they brought treats with them!
During Tuesday's visit the students delivered trays of delicious cookies, brownies and cupcakes to express their appreciation to the Bermuda Police Service and St. George's Parish Constable Simon Joseph in particular, for providing presentations and talks to their school.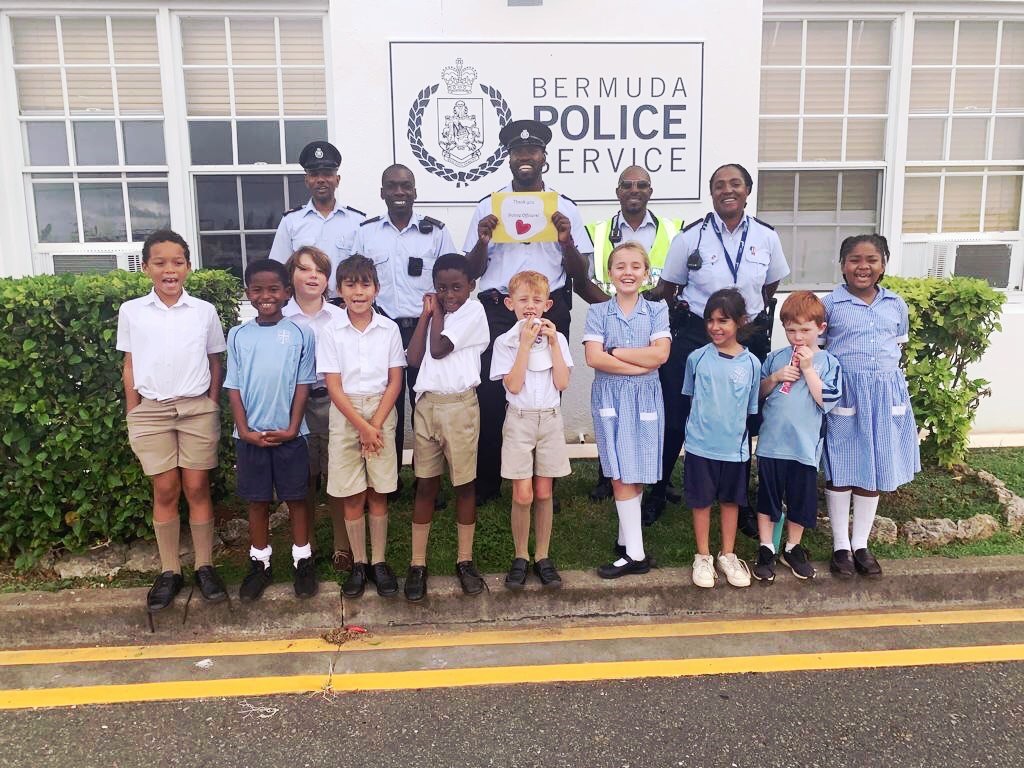 <p>St. George's Prep Students Say Thank You</p>