Fri, 2020-01-17
The 46 year old male security guard stabbed by another man around 8:15pm Wednesday, January 15th outside Carousel Liquors on Front Street in the City of Hamilton has been treated and discharged from hospital.
Efforts are ongoing to locate the suspect, described as approximately 5 feet 5 inches tall with a bald/shaved head, wearing a black helmet, black jacket, blue jeans, black socks and flip flops, riding a black motorcycle.
Detectives continue their inquiries and any witnesses that have not already come forward are once again encouraged to call the Criminal Investigation Department on 247-1744.
One Week Later: 14 Year Old Destiny Winters Still Unaccounted For [Located]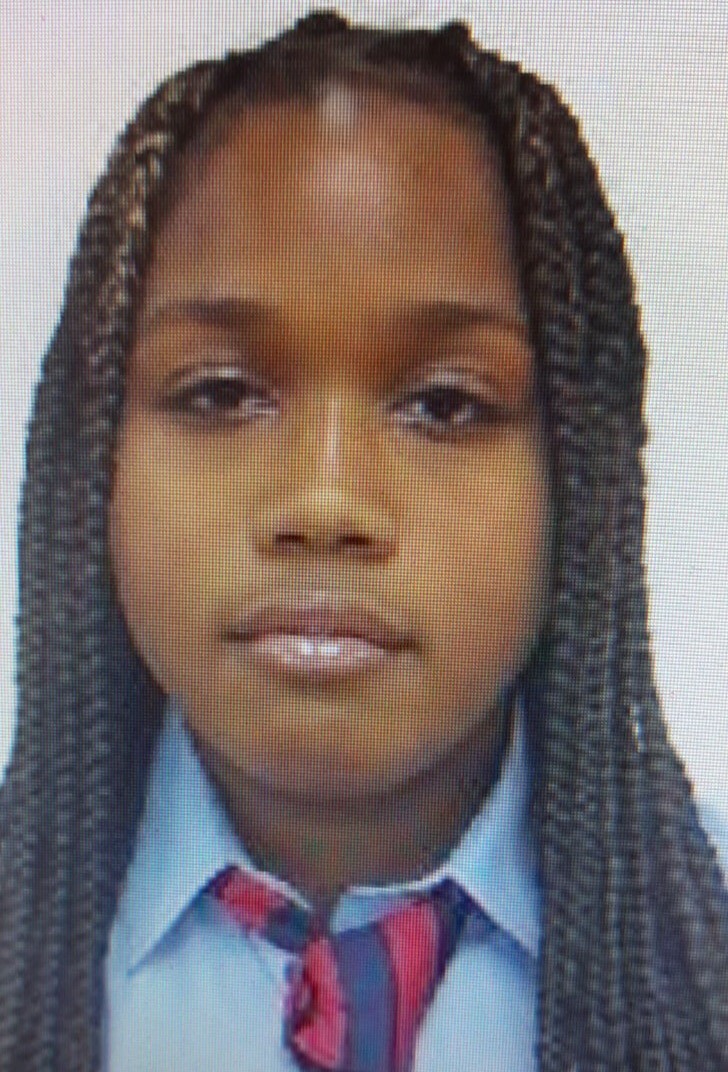 The Bermuda Police Service renews the appeal for information on the whereabouts of 14 year old Destiny Winters.
The 14 year old CedarBridge Academy student is described as brown complexioned, approximately 5 feet 6 inches tall, weighing around 130 pounds with dyed black short, curly hair.
Destiny was last seen wearing a black rain jacket, shorts as well as black Nike sneakers.
The teen has been unaccounted for since last Friday evening (January 10th), after leaving her designated Government Care Facility without permission.
She is known to frequent locations in Pembroke including Fentons Drive, Parsons Road, St. Augustine Hill, Middletown, One Way Deepdale and The Glebe Road.
However, a recent sighting of Destiny was reported in the Flatts Village area Tuesday, January 14th around 12 noon. Apparently she was with an unknown male at the time.
Police officers continue their efforts to locate her.
Anyone with information on the whereabouts of 14 year old Destiny Winters is asked to call police on 295-0011 or her designated Government Care Facility on 292-3699.
Update: Wednesday, January 22nd - 14 year old Destiny Winters has been located and returned to the care of the Department of Child and Family Services.
Thank you all for your kind assistance in ensuring her safe return.