Mon, 2018-10-01
Commissioner of Police Mr. Stephen Corbishley welcomed Mrs. Fiona Knight to the Bermuda Police Service today (October 1st). She will be formally attached to the Vulnerable Persons Unit, where her expertise will be utilised around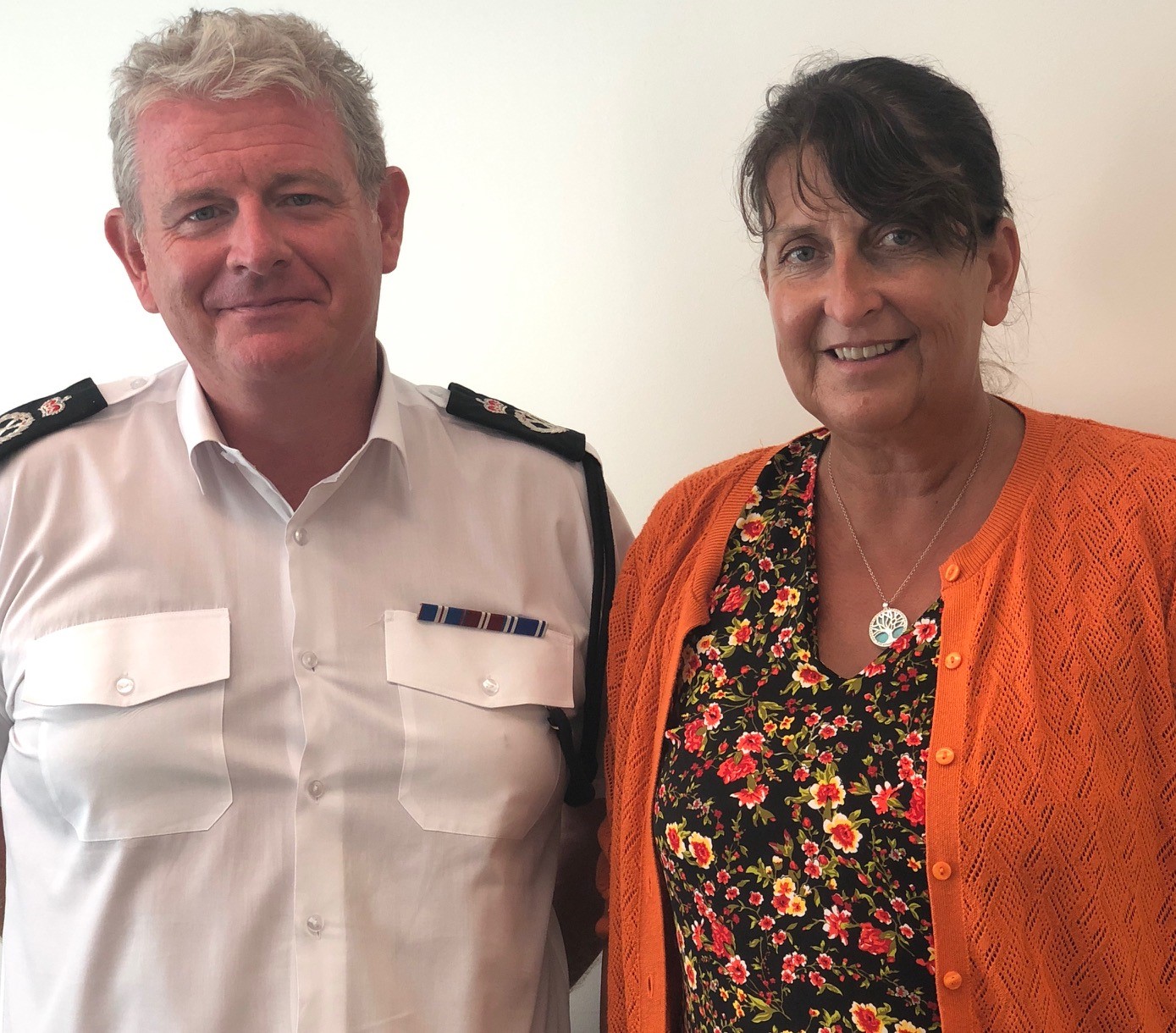 investigations, vulnerable persons and disclosure matters.
Fiona is a former Detective Sergeant from Cheshire Constabulary in the U.K. with over 30 years of policing experience, having worked in Major Crime/CID and Safeguarding Units.
Her last few years whilst serving in Cheshire was as a Detective Sergeant on the Strategic Public Protection Unit in charge of rape and serious sexual offences, investigating serious sexual offences and maintaining and writing current policies.
She is a specialist investigative interviewer and PIP 2 (Professionalising the Investigation Process) qualified. Fiona is also a qualified trainer of specialist investigative courses and interview techniques and has performed disclosure duties for many of her cases whilst working in Major Crime, including murder and serious criminal investigations.
Mrs. Knight has recent experience in investigating high profile child sexual exploitation cases in the U.K.
Fiona is married with two adult step daughters, three grandchildren and two Cocker Spaniels.