Wed, 2019-07-03
Acting Detective Superintendent Nicholas Pedro (Crime Division) – Following a complaint from Hiscox Group of Companies, officers of the Bermuda Police Service launched an investigation into Mr. Abraham, the former Chief Financial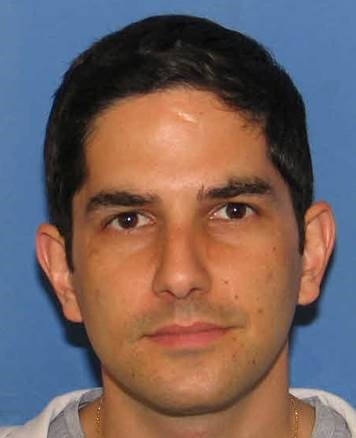 Officer.
The allegation was that Mr. Abraham abused his position in order to defraud the company of approximately $1.8 million. Mr. Abraham left Bermuda before an arrest could be made.
The following criminal charges have been approved:
Eight counts of Obtaining a Money Transfer by Deception, contrary to Section 346(1) of the Criminal Code;
Nine counts of False Accounting, contrary to Section 351(1)(b) of the Criminal Code;
One count of Attempting to Obtain a Money Transfer by Deception, contrary to Section 32 as read with Section 346(1) of the Criminal Code; and
One count of Money Laundering, contrary to Section 43(1)(e) of the Proceeds of Crime Act 1997.
Information has been laid before the Court and an arrest warrant was issued for Mr. Abraham.
Enquiries indicate Mr. Abraham absconded from Bermuda and his current whereabouts are not known.
It is believed that he has links with the UK, South Africa, Poland and Israel.
Anyone with information on the whereabouts of Mr. Abraham should contact Detective Constable Jeff Blair or Special Constable Andrew Bartlett at the Bermuda Police Service Specialist Investigations Department (Financial Crime) on (441) 295-0011.
Update: Thursday, September 26th Acting Detective Superintendent Nicholas Pedro (Crime Division) – The Bermuda Police Service can confirm that following an international appeal for assistance, Mr. Yuval Abraham was arrested in Athens, Greece.
He is being held in custody pending a hearing on extradition to Bermuda.
We would like to thank the media and our partners for their assistance in locating Mr. Abraham.
The Bermuda Police Service relies upon and uses international law enforcement partners in cases such as this that have an international component, and would like to recognise their assistance in this matter.