LATEST NEWS, inside the BPS
Investigation Regarding Sudden Death of Mr. Wilfred DeGraff
Wed, 2017-10-11

The Bermuda Police Service is investigating the sudden death of Mr. Wilfred DeGraff, 42 years old, of St. George's Parish.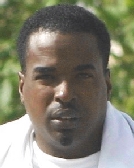 Mr. DeGraff was taken to the King Edward VII Memorial Hospital on Friday 6th October 2017, and subsequently passed away.
An autopsy has been performed and the results are anticipated by the Police Service.
Enquiries continue regarding the circumstances of Mr. DeGraff's death and a Family Liaison Officer has been assigned to assist the deceased's family.
Witness Appeal: Shooting Outside Southampton Rangers Sports Club
Mon, 2017-10-09

The Bermuda Police Service is still appealing for witnesses to a firearms incident that took place outside of the Southampton Rangers Sports Club at 8:32pm on Friday night. It appears that two men dressed in dark clothing and travelling on a light-colored motorcycle drove into the Rangers parking lot and opened fire.
As a result, a 36-year-old female and a 33-year-old man were shot, both were conveyed to hospital and treated for non-life-threatening injuries and released.
Two Injured in Shooting Outside Southampton Rangers Sports Club [Updated]
Fri, 2017-10-06

Police responded to a report of a firearms incident that took place outside of the Southampton Rangers Sports Club at 8:32pm on Friday.
Details are still emerging but it appears that a male on a motorcycle rode into the parking area of the club and discharged a firearm. As a result two individuals, a male and female were shot. Both victims were transported to the hospital where they are being treated for injures that do not appear to be life threatening.
Police Acknowledge Recent Supreme Court Sentencings
Fri, 2017-10-06

Detective Chief Inspector Na'imah Astwood (Serious Crime Department) – The Supreme Court of Bermuda recently delivered lengthy prison sentences for defendants convicted of murder, possession/use of a firearm and aggravated burglary in three separate cases.
On Wednesday (October 4th) Garriko Benjamin was sentenced to 25 years imprisonment for using a firearm in the double murder of Haile Outerbridge and Ricco Furbert that occurred on 23rd January 2013.
Special Performance Tonight: Halton Regional Police Pipes & Drums
Wed, 2017-10-04

This evening (Wednesday, 4th October 2017) on the front courtyard of City Hall starting at 6:30pm, there will be a joint performance by the Halton Regional Police Pipes and Drums (Ontario, Canada), and the Bermuda Islands Pipe Band and Highland Dancers (BIPB).
The performance is expected to last about an hour.
HRPP&D are in Bermuda as guests of the Bermuda Police Service to support Police Week 2017 activities.
Advisory: Loud Noises at Times During Today's Police Display Day
Wed, 2017-10-04

The Bermuda Police Service is holding its 'Display Day' from 10am until 3pm today at Police Field in Prospect, Devonshire for members of the public and school children.
Police vehicles are on display and as part of a series of live demonstrations, loud noises will be heard at times.
We appreciate the understanding of the public as well as area residents and apologise for any inconvenience caused.
Recruit Matthew McGowan Removed From Duty With Immediate Effect
Fri, 2017-09-29

Acting Deputy Commissioner of Police Antoine Daniels - Matthew McGowan has been employed as an unsworn student officer on a recruit foundation course at the police training center since 11 September 2017. He was previously employed as a teacher at a private school in England. Information has come to light that a professional conduct panel in England has prohibited him from teaching indefinitely after it found allegations to be proven that he behaved inappropriately with a former female student. Mr. McGowan has been given 28 days in which to appeal the decision.


BPS PHOTOS


BPS TWEETS


bps facebook

security advice for women

Reduce the risk of
becoming a victim of crime with
these simple tips.
Read More >>

robbery prevention

Take steps to reduce the
opportunities for criminals to steal.
Read More >>